The Quris EcoSystem is a not-for-profit community of sharing for healthcare providers across the globe.  The EcoSystem makes freely available our partner's clinical resources, such as: guidelines, pathways, protocols and decision support resources.  These shared resources can be used 'as is' and cover a wide range of specialities including:
Emergency Medicine, Paediatrics, Obstetrics, Gynaecology, Covid-19, Psychiatry, Dental, Antimicrobial, Dermatology, Trauma and more...
More resources are being added all the time.  Our partners include: University of Washington Medicine, University of Michigan Medical Center and NHS Scotland.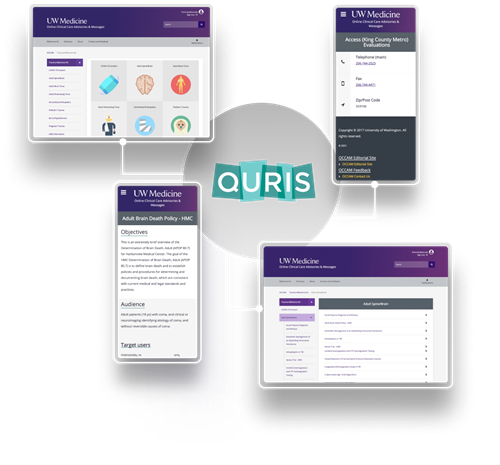 1. Our partner organizations use the Quris platform to create and manage clinical guidelines and/or patient resources using standardized templates which are then made available within their own organisation.
2. Contributing partners then select 'what' and 'how' they wish to make freely available their resources within the Quris EcoSystem.  They have complete control over what is shared.
3. Any healthcare provider (they don't have to be a Quris client) can sign-up to freely access any of the resources shared on the EcoSystem.  It's as simple, but powerful, as that!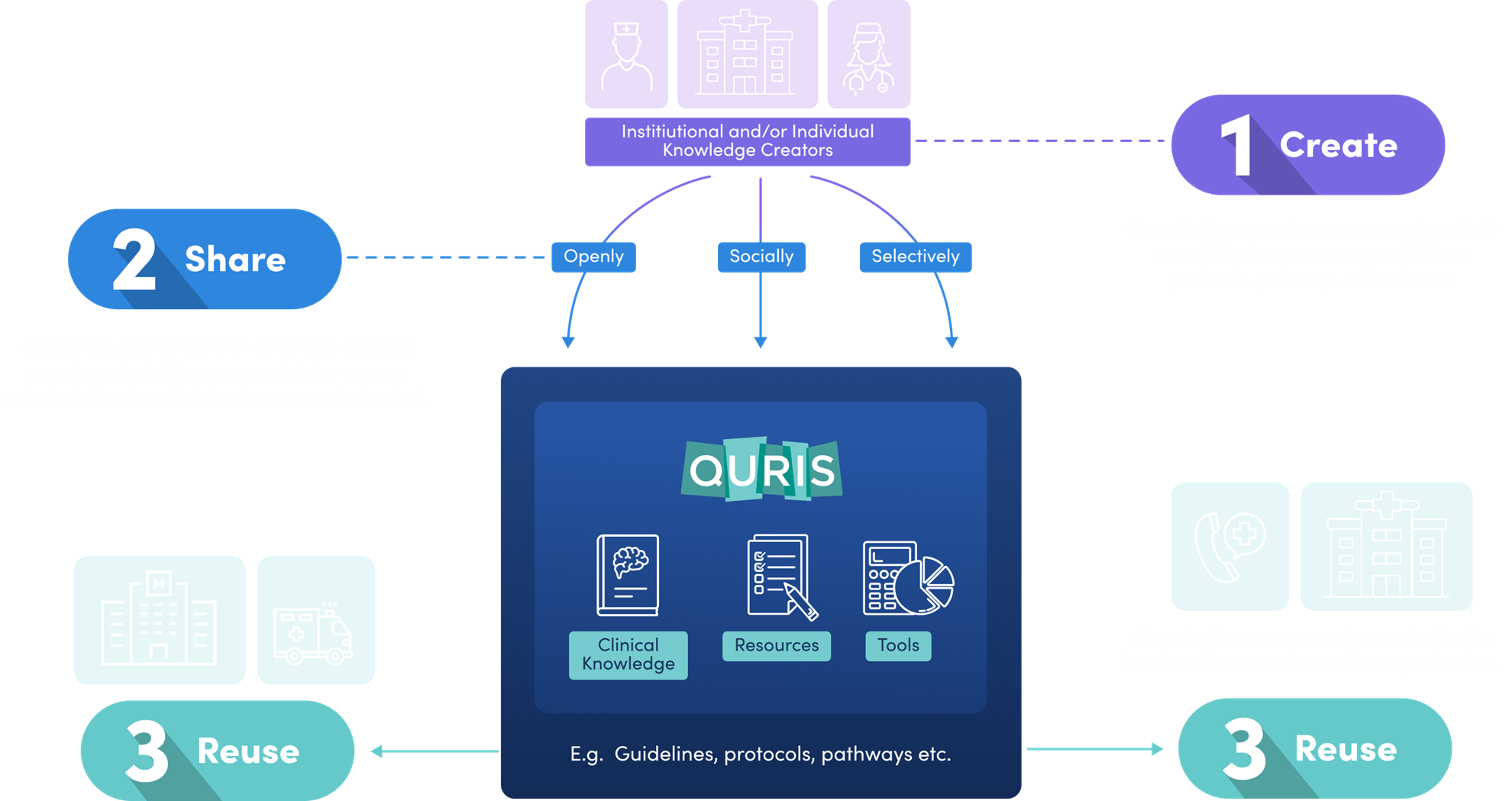 What resources can you access and share within the EcoSystem?
What's good about the EcoSystem?
Quris EcoSystem
Free, quick and simple access
Contact us to get access to the expanding range of guidelines, protocols, pathways and other clinical resources available from our contributing partners.