UW Medicine, a leading US healthcare provider connected to the University of Washington, had developed a homegrown system to house their clinical information and resources.
The system included information like guidelines, pathways, protocols and standard operating procedures. And over the years, it had proven itself valuable.
But times had changed. And as demand for offline and mobile access to resources grew, the system couldn't keep up.
Our approach
Using our flagship Clinical Companion product, we delivered a state-of-the-art digital platform that gave clinicians access to the most important resources – no matter where they were.  
And thanks to our innovative cloud-based technology, clinicians can now access relevant content on any device – online or offline.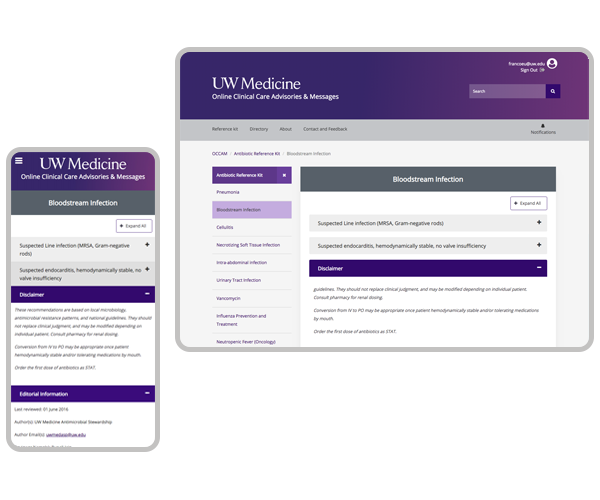 Our impact
Since implementing Clinical Companion, clinicians at UW Medicine and the University of Washington can now access the right resources at the right time – all the time. The ease and accessibility of the new platform has led to a significant increase in usage across departments and a vast improvement in standardised care.